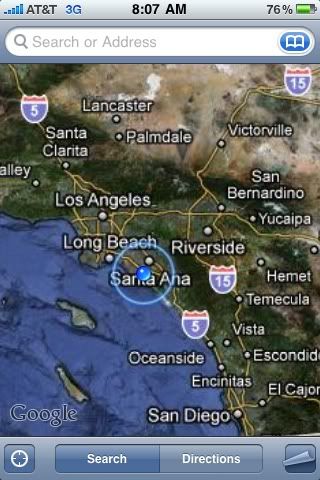 A handful of quakes have shaken California over the past few weeks, ranging from smaller 4.4-magnitude shakers to a larger (and more recent) 6.5 quake off the Northern coast of the state. Californians have long lived uneasily in the presence of the San Andreas fault, the massive rift that runs the length of the state. But in light of the recent rumblings there and the dreadfully destructive quake in Haiti, many are worrying that the long-feared "Big One" on the West Coast may be just around the corner.

Scientists believe a tremendous earthquake in California is almost inevitable. In 2008, a multi-disciplinary collaboration of scientists and engineers released the Uniform California Earthquake Rupture Forecast (UCERF), which predicts a 99.7 percent likelihood of a 6.7 or larger earthquake in California in the next 30 years.

Other disasters may be in store for Americans as well, notably the so-called "supervolcano" beneath Yellowstone National Park.
Next?
FFFFUUU