I've been hunting through a few
similar
topics on somehow connecting the flashlight in Halo: CE to a nightvision effect which would be most useful in darker maps, and applied to all weapons. Although the majority of those who have tried have had little success, some have done so through scripting like
these
two
. I'll ask them separately for help.
This is as far as I've gotten; just swapping the zoom mask with the spartan hud overlay to get a full screen effect and nulling out the excess bitmaps. It gives a nice effect but only works when zoomed. I tried unchecking all or a combination of boxes in eschaton which say 'only when zoomed' but nothing changes, or I get a blinding green block sucking up my entire computer monitor. Does anyone else have any ideas on this? I have been and will keep toying around with the screen effect tab in eschaton. If I can get this to work I would just duplicate the sniper rifle wphi and change the reticles and ammo meters.
The reticle and ammo meters are blue rather than yellow because the wphi was unedited as the sniper rifle wasn't meant to be in the map. This shot was also zoomed, and I'm trying to get the effect to not require zoom.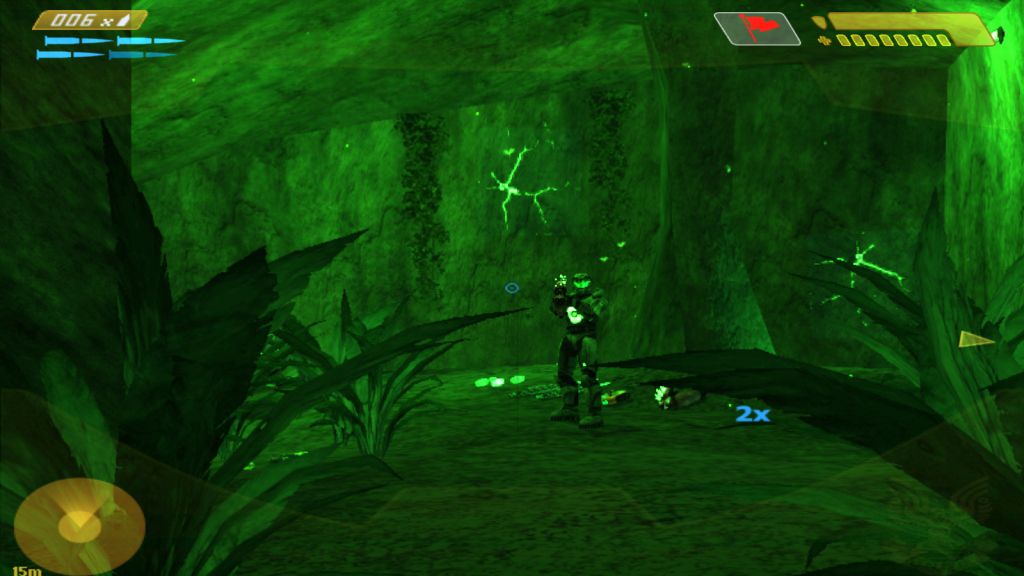 Also just through a quick search I see there are a lot of similar topics. ,_,